save the Blue Tier
tasmanian liverworts - lejeuneaceae
lejeunea T500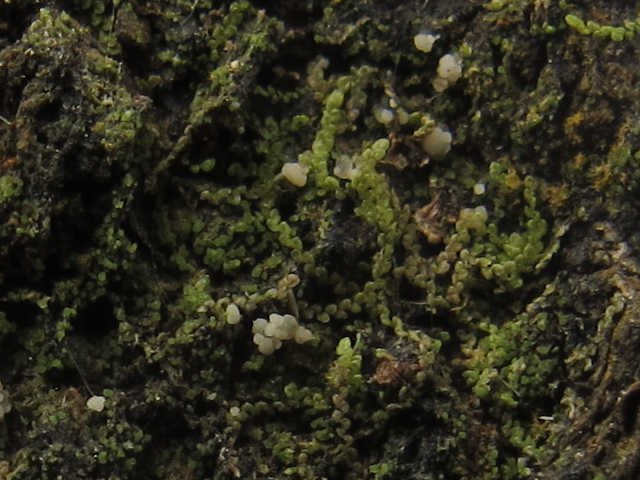 1.
Lejeunea T500
habit
This tiny Lejeunea was discovered as an epiphyte on Tasmanian Leatherwood in the Tarkine. It is barely visible to the naked eye, and not much better with a x10 hand lens. The image of a leafy shoot in pix 2 is less than 0.35 mm wide.
There is one rounded underleaf (pix 4) per pair of remote lateral leaves; lobule area is approximately half of leaf area; oscelli absent; branching sparse; several oil bodies per cell present but they had started to disintegrate at time of study. A distinguishing feature is the collar of border cells terminating with the lobule teeth (pix 2 & 3).
| | | |
| --- | --- | --- |
| 2. shoot | 3. lobule tooth | 4. underleaf |
A specimen has been be lodged with HO.
Page URL: https://www.bluetier.org/Liverwort3/lejeunea-T500.htm