save the Blue Tier
natural history: miscellaneous life forms
This is a page for all those life forms that do not fit into other groups. In time to come members may be hived off to form their own pages.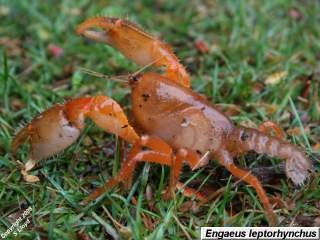 Blue Tier life forms
Ordered by phylum
Anthropoda
Arachnida (king crabs, spiders, scorpions, mites and ticks)
Crustacea (crabs, lobsters, sea slaters, barnacles and water fleas)
Chordata (vertibrates > amphibians)
Mollusca (snails)
Web
Frogs of Australia maintains a webpage of Tasmanian frogs.
Page URL http://www.bluetier.org/nature/misc.htm